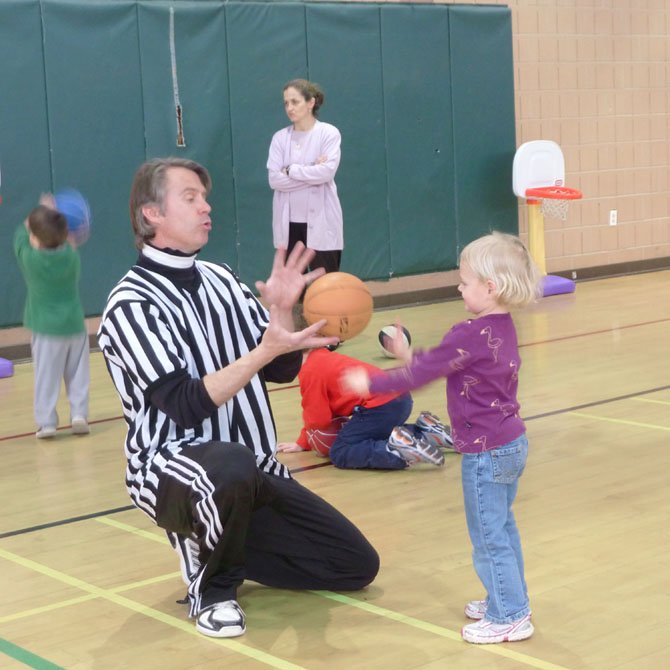 "Kids have a tendency to be afraid to try things because of their fear of failure. The only failure is not attempting. No one fails — they just fail to try." That's Coach Doug Wilson of Potomac and he knows all about trying.
When he was 22, he was in a motorcycle accident resulting in a coma and traumatic brain injury. He was never supposed to talk or walk again — but he has recovered and is giving back to the Potomac community every day through his youth camp programs. After his accident, he was determined to walk, run, graduate from college — and regain life as he knew it.
Wilson credits children with helping him recover.
"I used a walker to get to Lake Normandy Elementary School ]now the Potomac Community Center]. I would spend the day there, trying to play basketball, tossing balls around and just playing with the kids. They didn't care that I couldn't talk very well or throw or catch a ball — they just kept inviting me into their games, and gradually I re-learned my skills. Because of them, I recovered — and because of them, I changed my goals in life and began to organize and run my camps. I want to give back to them — because they gave me so much — they saved my life."
Today Wilson is 43 and extremely active as a camp director — and as a member of several Montgomery County service organizations. He donates his time to raise funds for Shady Grove Hospital, for the Elks Club and many other charitable causes.
Wilson's summer Challenger Space and Rocketry Camp, which will be held at Thomas W. Pyle Middle School, Bethesda and at Lakewood Elementary School, Rockville. This camp will stimulate the interest of young people in the space program, astronomy, space travel, living in space, rocketry, jet propulsion and astronaut preparation. Many areas of science and technology will be featured as the children experience the thrill of launching their own rockets, imagining life on another planet, and learn about the wonders of the universe. This camp will provide sessions for pre-school children (ages 3-5), and elementary school students (Grades K – 5).
Prior to summer, Wilson will once again offer his Spring Break Club Holiday Camp at Potomac Community Center and Burning Tree Elementary School, Bethesda. The camps run from April 2 through April 7 for children ages 3 – 13 and focus on agility, fitness, cooperation, team-work and building self-esteem through sports, games and other activities. After spring break, his PRE-Wee Wanna Be, Wee Wanna Be programs as well as his soccer, tennis and sports camps will continue from April – June in the spring in community centers throughout Montgomery County.
Wilson will be running other camps this summer including a Computer Keyboarding Camp for ages 8 – 12 at Pyle Middle school, the Coach Doug Space Adventure Camp at Bullis, and his Endless Summer camps for the month of August.

"Kids need to keep learning all summer long. My camps help them get ready to start school in the fall, because they are working on their educational skills while they have fun," said Wilson.
For more information about Coach Doug's camp programs, view his website at www.coachdoug.net or call 301-983-2690.