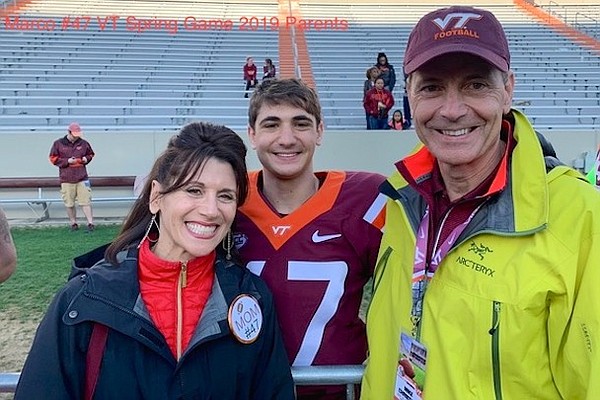 Thursday, April 25, 2019
Marco Christiani, whose only football experience dates back to when he played for McLean Mustangs while in sixth and seventh grade, impressed Virginia Tech coaches during the Spring Football Practice: He walked on and made a spring team as a sophomore running back after missing years of football, since his high school — The Heights School in Potomac, Md. — didn't have a football team. He played lacrosse and competed in mixed martial arts, but football has always been a strong family tradition: both his grandfather and father were competitive players, so Marco kept building his football skill set by engaging in rigorous football-style workouts.
When Marco began college at Virginia Tech, he maintained his rigorous personal training, having never lost sight of his passion for football. At 5'7" and 162 lbs. and with no high school football experience, Marco walked onto the Virginia Tech football team this spring as a running back earning one of the four spots available to the 25 walk-ons who tried out.