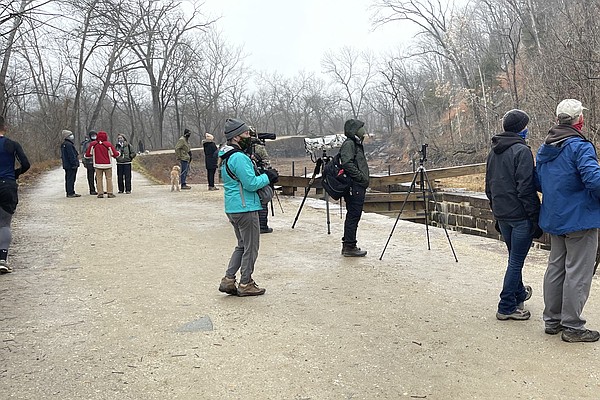 Friday, January 8, 2021
A male Painted Bunting, sporting colors that must be seen to be believed, has been hanging around in Potomac, just south of the Great Falls Tavern, causing quite a stir. Word spread via listservs and Facebook groups, bringing flocks of hopeful birders to the C&O National Historical Park. I visited twice, but missed the bird both times. By press time, I might well have made another attempt.
"It was a delight to see this vagrant male Painted Bunting at Great Falls this morning, a lifer for me," birder and photographer Kojo Baidoo said. "This bird enjoyed quite a bit of fame today; after being absent early, he was found in the same place mid-morning and soon attracted a crowd of birders, which in turn attracted curious non-birders who had come to see the falls. ... A great way to start the new year ... let's hope this is a sign of good things to come."
The bird has been photographed by ecstatic birders every day since last Thursday, Dec. 31.
Cornell, on its birding site All About Birds, says that these are fairly common songbirds where they breed in the coastal Southeast and in the south-central U.S., where they often come to feeders. But they are almost never seen in Maryland, and offer public availability even less. Painted Buntings are related to cardinals, but normally winter in southernmost Florida, southern Mexico or Central America.
Advice from Cornell on spotting the bird in its expected habitat also applies to searching for this specimen: "Painted Buntings spend a lot of time hidden in dense habitat so patience might be necessary; however, the wait will be worth it when you finally spot this gem, surely one of North America's finest songbirds."