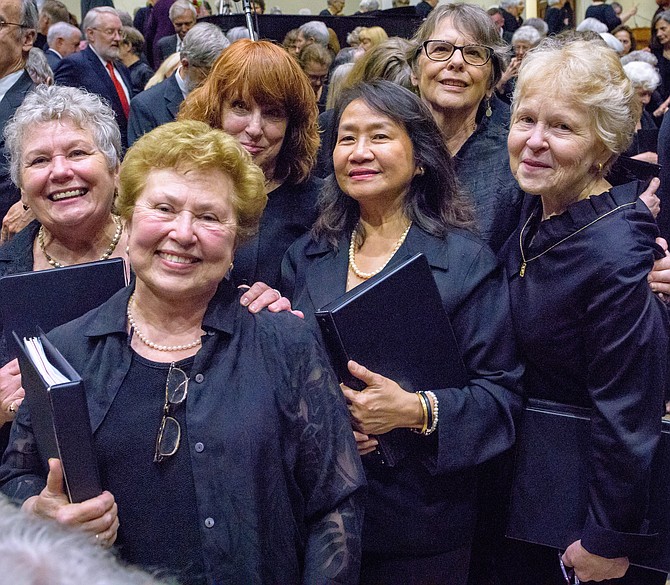 Every afternoon at 3 p.m. Evelyn Fabiano scrolls through the music on her iPhone until she finds a playlist of music from the 1940s and 50s. Pairing the phone to Bluetooth speakers in the family room of her Mount Vernon home, she releases the sounds of Nat King Cole's voice and soon his crooning fills the air. The music is for her father Frank, who is in the early stages of dementia. Fabiano says that her father experiences sundowners syndrome, a condition that is linked to dementia and is marked by memory loss and confusion, and occurs in the late afternoon and early evening. It is during that time that her father becomes agitated and irritable.   
"If I start playing the music, asking questions and getting him to reminisce about the times he spent with my mother who died years ago, that soothes him," she said. "My parents loved Nat King Cole. They met at one of his concerts, so his music was always special to them. Music was a big part of our family. My mother played the piano, my sister and I took piano lessons and we both sang in our church choir. Music has always been a source of joy in our family."  
The options for the Fabianos and others who appreciate music have expanded. Inspired by research that shows the positive impact that music can have on the lives of the elderly, including those with Alzheimer's and other types of dementia, two organizations that provide music are collaborating to bring virtual programs to seniors. Saltbox TV, a video-streaming service targeting seniors, and Maryland-based Encore University and Encore Creativity for Older Adults Encore University will offer online classes that are taught by musicians and music teachers. 
"We're hardwired with music. … Music can help older adults with dementia relate to the moment … a conduit to help connect with family and friends." 
— Patty Carver, co-founder of Saltbox TV 
Those who reside at home, in assisted living communities or nursing homes have access to classes ranging from voice training to rock-n-roll history that are taught online using a video conferencing platform.   
"We're hardwired with music," said Patty Carver, co-founder of Saltbox TV.  "When listening to music, especially live music, it lights up your brain. Music can help older adults with dementia relate to the moment … a conduit to help connect with family and friends." 
It was music that created a bond in Fabiano's family that she says still exists today. "It's almost amazing that something as simple as playing music can change his mood. [He] starts telling my sister and me stories of when he and my mother started dating." 
Those who are part of Encore Creative say that they appreciate the social connections and interactions that they gain from music. "The benefits I get from singing with Encore are shared by almost all of us, I'm sure," said Judy Termini of Bethesda, who sings with Encore Rocks at the Washington Conservatory of Music at Glen Echo Park as well as the Encore Chorale at the Washington Conservatory. "I think it's keeping my brain and my spirit vital and thriving. I believe strongly in the value of singing together and of learning music in a group of colleagues."   
In fact, such connections were a driving force behind the partnership between the musical organizations. "The opportunities for older adults to engage in the arts … is so important for their well-being," said Joshua Vickery, CEO of Encore Creativity for Older Adults.